Energy resources
Renewable energy supply to the Smart Grid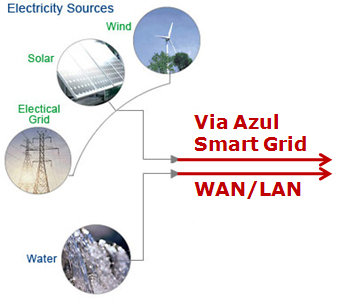 Renewable energy resources
According to the European MED-CSP study (Download PDF: Study MED-CSP Flyer), the already proven and dynamically developing CSP technology can provide sufficient energy to meet the future entirely electrical power demands of the EU, once installed in a sufficient quantity in the countries surrounding the Mediterranean Sea.
MED-CSP, the DESERTEC Concept with its Dii – Desertec Industrial Initiative (Download PDF: Dii - Objectives) and the The Club of Rome, are clearly pointing out, on what future European and National Energy Strategies primarily in Transportation should emphasis: A highly efficient network (HVDC - high voltage direct current) of sustainable energy resources (Download PDF: Study TRANS-CSP Flyer).
This will assure a reliable and stable calculation base for the transportation sector, with its key parameters for efficient circulations of people, goods and services within and between European Sustainable Market Economies.
Andalucia, with its local resources and conditions, based on a unique European concentration/capacity of operative and expanding CSPs, soon to be serving as the DESERTEC nucleus on European turf and turn key connection point to the African continent, should inevitably be established as a Via Azul Pilot Region, i.e. for proof of concept and further rapid roll-out into other European regions..!
The further development of some Via Azul relevant renewable energy resources technologies are now driven by distinct European Industry Initiatives (EII) under the EU SET Plan (European Strategic Energy Technology Plan) or the EU STT Plan (European Strategic Transportation Technology Plan).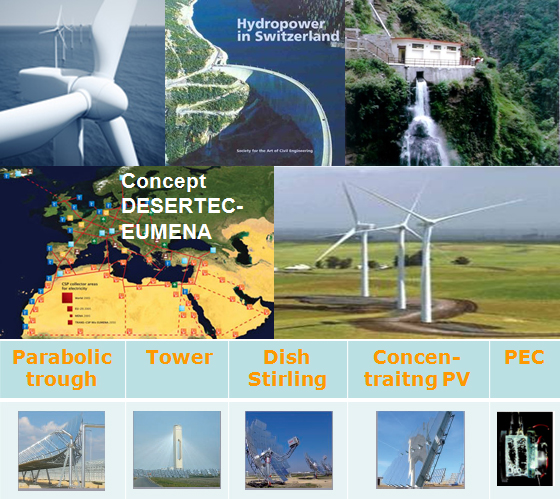 TOP