Energy application
The further development of some Via Azul relevant renewable energy application technologies are now driven by distinct European Industry Initiatives (EII) under the EU SET Plan (European Strategic Energy Technology Plan) or the EU STT Plan (European Strategic Transportation Technology Plan).
Network of existing/to be amplified highway fuelling stations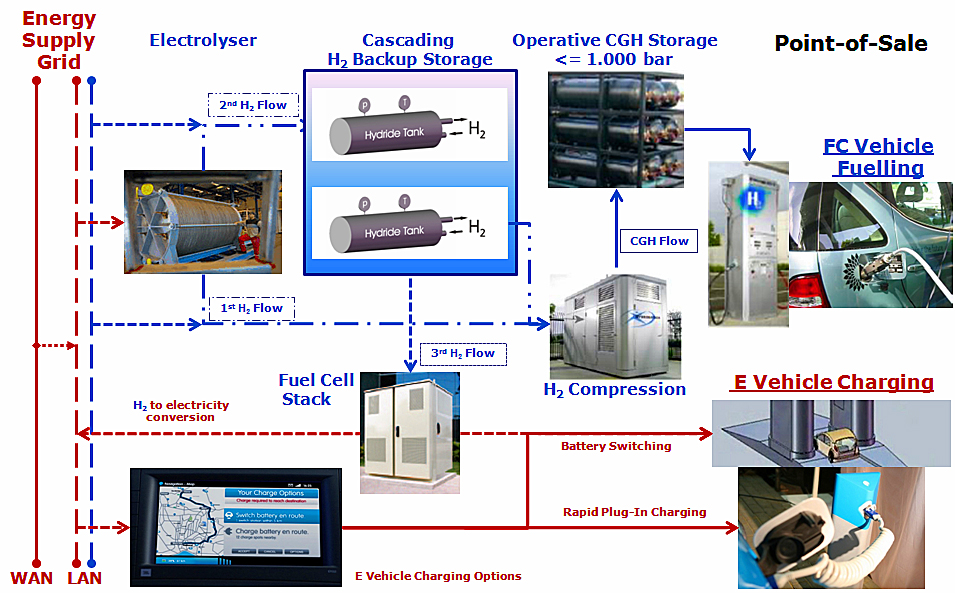 To be evaluated during feasibility study.
Electro Mobility vehicles
Battery or Fuel Cell vehicles..?:
There is a need and a market for both..!!!
See corresponding strategies from some AUTOMOTIVE leaders...
The Via Azul consortium will drive at the same time the establishment of local electric and Fuel Cell vehicle fleets, enabling short term ROI for the to be implemented new energy supply, storage and charging/fuelling infrastructure.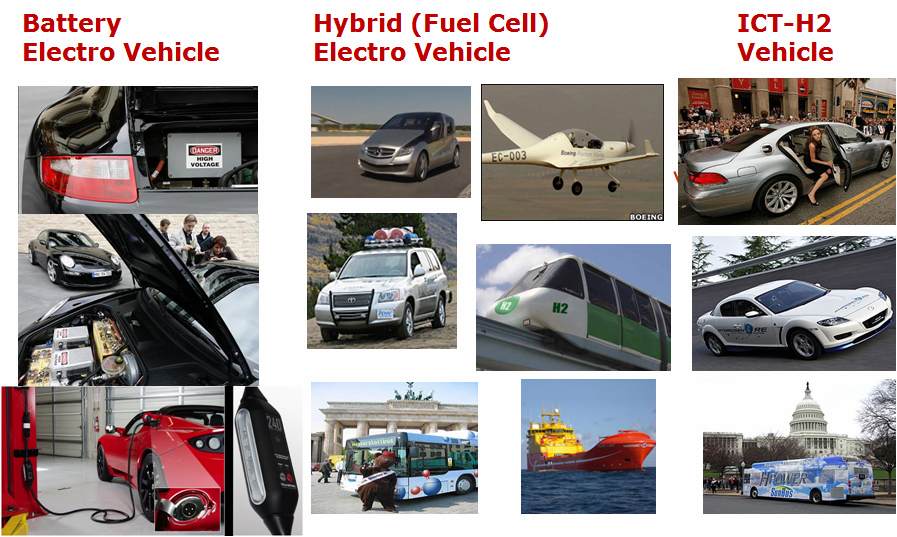 TOP